KING'S FEST SPECIAL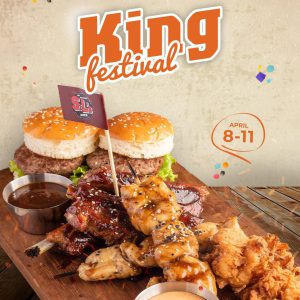 How to boost health post Covid? Simple. Treat yourself with our crowd favorite ????? ????? ???????: U.S Beef Sliders, BBQ Pork Ribs, Popcorn Shrimp & Grilled Teriyaki Chicken skewers.
It's the perfect treat for you and your family this King's Holiday.
Applied April 8-11 at both locations.