FATHER'S DAY SPECIAL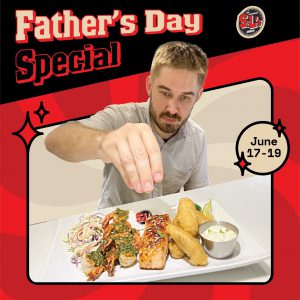 Dads, we know you would really like to be laying on the beach right now, so we are bringing the beach to you!
This Father's Day weekend, S&L's Diner is offering the ??????? ??????? for the first time in 2 years, featuring grilled Teriyaki Salmon, Beer- battered Tilapia, fresh grilled Pesto Shrimp skewers, served with a side of Coleslaw and home made Tartar sauce. Available June 17-19.
Let's go to the beach, Dads!!!